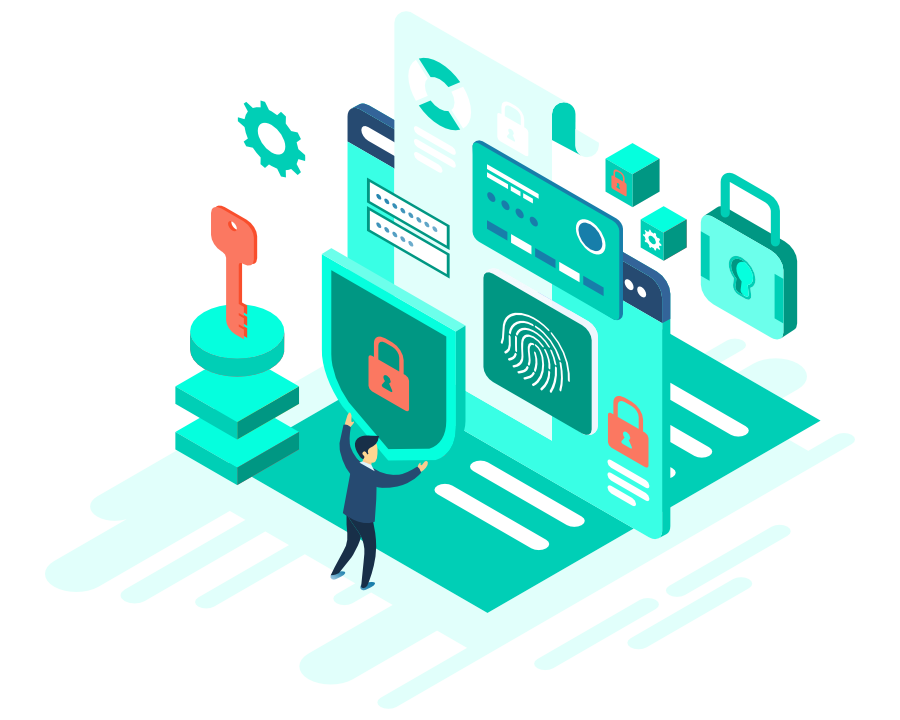 Cybersecurity & Analytics
Cybersecurity is our DNA. Our exceptional expertise can improve your cybersecurity programs with our innovative products and services – all designed to help you defeat modern cybersecurity threats.
Make Better Cybersecurity Decisions Now
IPKeys Cyber-Lab-as-a-Service (CLaaS) is your unified, AI-fueled RMF automation analytics and reporting platform – all optimized for the DoD.
Dashboards
IPKeys CLaaS® collects, organizes and presents the overwhelming amount of cybersecurity information in a clear, actionable way.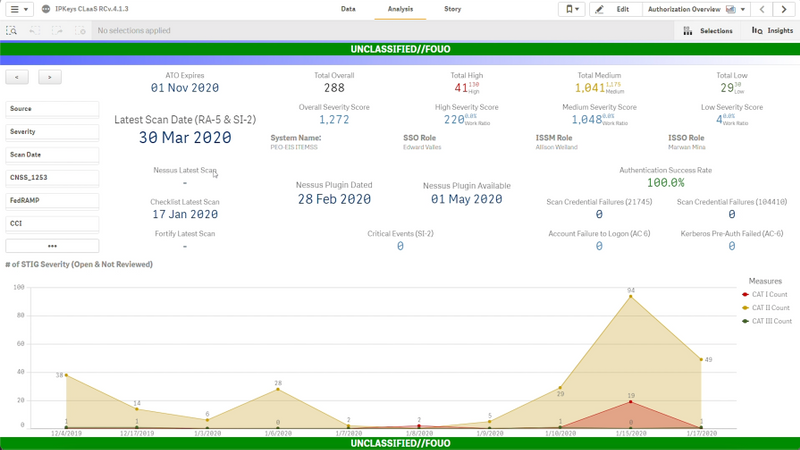 Monitoring
Optimization
Select projects delivered by IPKeys' expert cybersecurity teams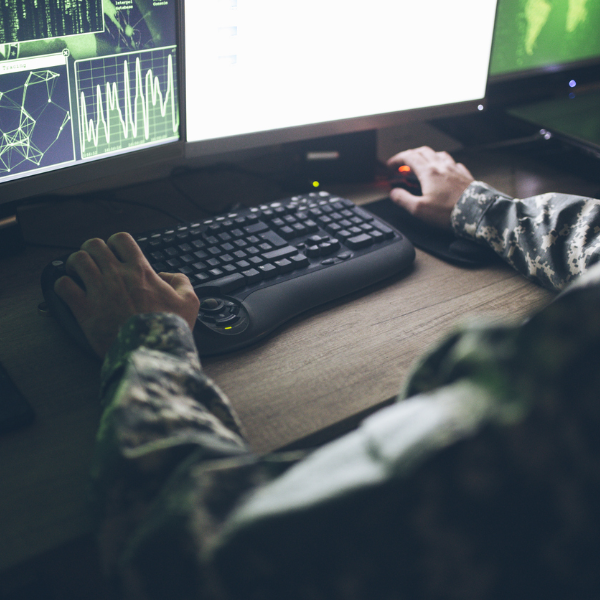 IPKeys designed, implemented and operated the Mission Assurance Consolidated Development Laboratory (MACDL), providing a condensed replica of the enterprise cyber capabilities provided by DISA. This provided an end-to-end test environment for all components of the cyberspace workflow, allowing vendors to exercise new software releases without risk to network operations.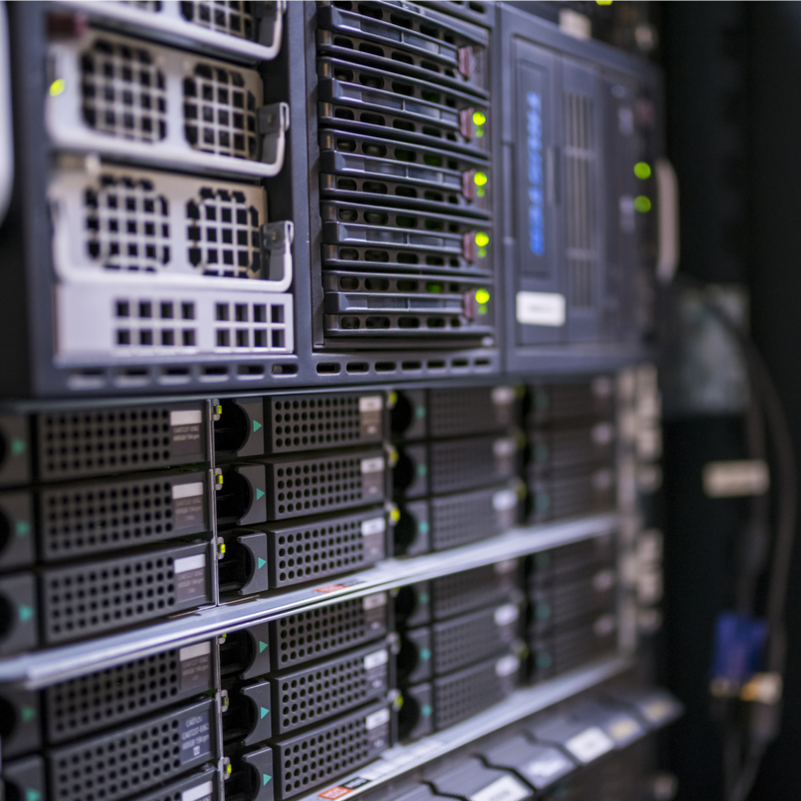 IPKeys delivered a range of Technical Assessment and Support Services (TASS) sto provide cybsecurity compliance services to DISA RME. To date we've conducted thousands of connection approvals and Cross Domain Solution Authorizations, processed almost 1,000 Component Local Service Assessments and conducted more than 500 Cybersecurity reviews.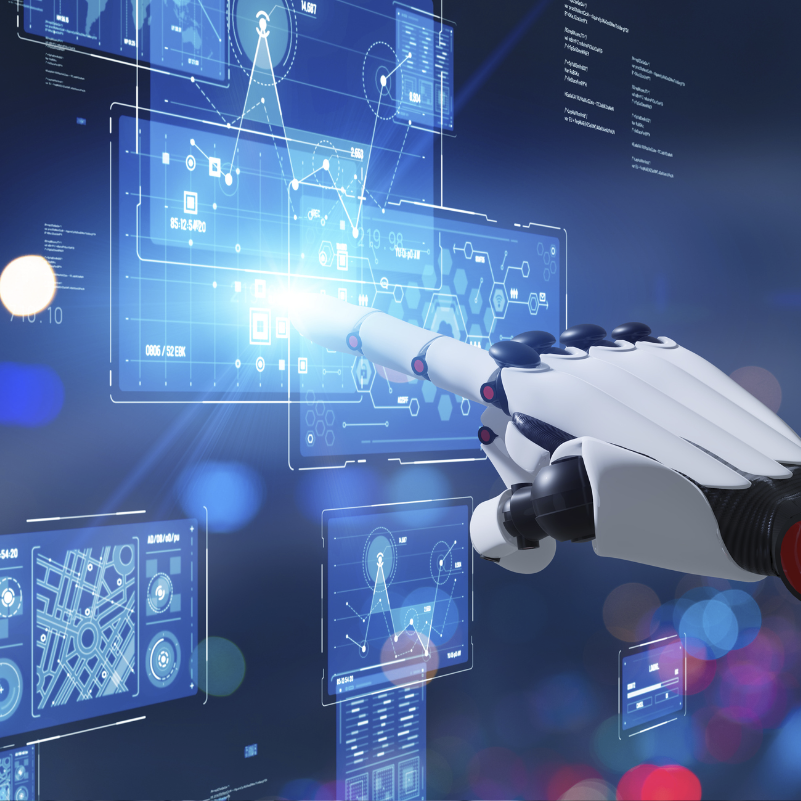 IPKeys leveraged our Robotic Process Automation (RPA) expertise to support the DLA J61 ISSM and RPA Technical Leads. We've remediated a significant number of DLA owned security controls, submitted Plans of Actions & Milestone (POA&M), and provided over seven different evidentiary artifact documents (including RPA SIG, Architecture Diagrams, CONOPS, HW- SW listing, SSP).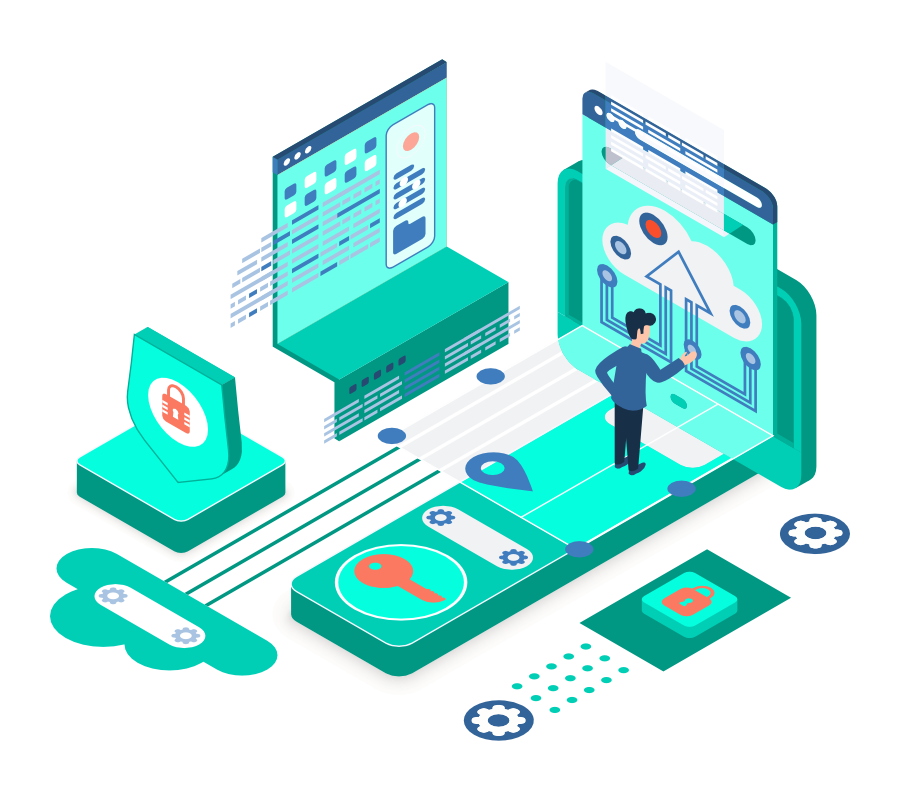 Information is Priority #1
Whether you need to assess threats or monitor risks – all IPKeys' solutions are designed to get you accurate, timely information to improve your decision making.
Industry Driven, DoD optimized
Our core competencies are developed under the NIST Cybersecurity Risk Management Framework – our execution is driven by DoD-specific NIST guidance.