IPKeys, a subsidiary of Chickasaw Nations Industries, serves the Department of Defense and other Federal Government Agencies. We specialize in highly-secure technology integration, cybersecurity, systems and software engineering and cloud. We help our customers solve dynamic challenges, manage their costs, streamline processes and satisfy their technology needs with exceptional technical expertise, experienced teams and leading-edge solutions.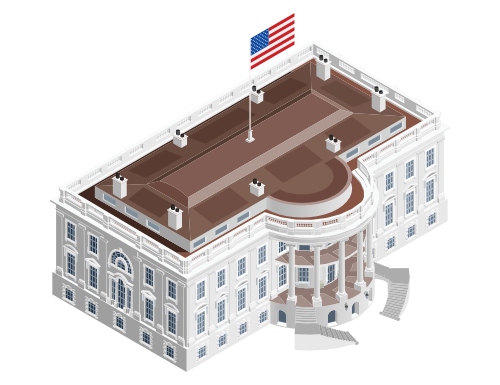 As part of Chickasaw Nations Industries, we are proud to support the economic development of the Chickasaw Nation and to contribute to the tribal mission of enhancing the overall quality of life of the Chickasaw people. A portion of our profits is used to support Chickasaw citizens through a multitude of programs and services such as education, health care, nutrition services, housing programs, legal services, elder and child care and community support programs. Successful economic development is an integral part of the Chickasaw Nation's operations.
Executive Team
Shawn Elliott started with IPKeys in 2010 bringing with him nearly 25 years of leadership and operational experience. A former Army Combat Engineer, Shawn has worked in both the Commercial and Federal markets with broad experience in software development, systems engineering, networking, and systems acquisition. He garnered a commercial perspective while working at International Network Services and PricewaterhouseCoopers prior to transitioning to the Department of Defense market supporting Service and Joint-Level programs. Shawn earned a BS in Aerospace Engineering from the United States Military Academy, West Point. Shawn leads Federal Sector Business Development for IPKeys.
Vice President, Technology
Art Clomera joined IPKeys with over 20 years of progressive technical leadership in the Department of Defense. Art was most recently vice president for cyber and software programs. He has held a variety of positions in engineering, program management, and software development. He retired from the Army as a Software Acquisition officer supporting the Defense Information Systems Agency (DISA). Art earned his BS in computer engineering from the University of California, Davis and MS in software engineering from the Naval Postgraduate School, Monterey CA. He also holds a Level 3 DoD Acquisition Certification in Information Resource Management.
IPKeys stands firmly on principles of integrity and ethics that reflect a deep respect for our clients and employees. Our company culture focuses on cultivating the highest quality client service and satisfaction and we consider our personnel to be the heartbeat of the solutions we are hired to execute. By recognizing the individual strengths, aspirations, and contributions of our employees, the IPKeys management team fosters a corporate culture that provides an abundance of professional challenges and rewards. This constructive corporate philosophy in turn strengthens the quality of deliverables and value we offer all our clientele.