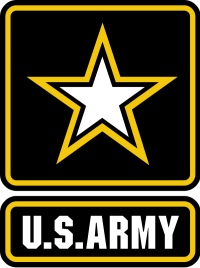 Information Technology Enterprise Solutions – 3 Services (ITES-3S)
The Information Technology Enterprise Solutions – 3 Services (ITES-3S) contract is an (IDIQ) contract vehicle structured to provide the full range of IT services and solutions to the federal government. ITES-3S is managed by the Computer Hardware, Enterprise Software and Solutions (CHESS) program at Ft. Belvoir, VA.
Contract Number(s)
W52P1J-18-D-A029
Performance Period
through 9 Sep 2023
Eligible Users
All DOD and Federal Agencies
Program Website
Contracts & Program Information
R. Shawn Elliot
President
(540) 657-4717
Alan Warmbier
Technical Lead
Dave Reynolds
Contracts Manager
The ITES-3S scope encompasses the Command, Control, Communications, Computers, and Information Management (C4IM) requirements and the services and solutions necessary for the Army and other services to transition from current service-centric information environments to the enterprise JIE as directed by the DoD CIO. This contract vehicle will enable the Army to link the force through reliable, simple, and effective network access. It is imperative for the modern Army to ensure that information gets to the decision-maker accurately, whether tactical or operational, in a timely manner, and under all circumstances to provide a force multiplier to that end-user.
Scope
Cyber Security Services
Business Process Reengineering
Information Systems Security
Information Assurance
Information Technology Services
Enterprise Design, Integration, and Consolidation
Education/Training
Program/Project Management
Network Systems Operation and Maintenance
Telecommunications/Infrastructure
IT Supply Chain
Key Benefits
Government-Wide Use – Army, DoD and other federal agencies
No Contract Usage Fee
Decentralized Ordering
(All TORs issued via CHESS IT e-mart – https://chess.army.mil)
Performance-Based Cost, T&M, FFP, and Cost Reimbursement (CR) Task Orders
IPKeys provides numerous Federal Agencies operational expertise across network communications, software engineering, cybersecurity, cloud and data centers, and system acquisition.
Looking to Partner with Us?
We're always looking for opportunities to work with other industry leaders to improve service delivery, quality or reduce cost. Click below to contact us.