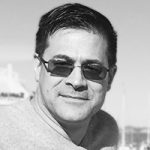 Art Clomera
Vice President, Operations
Simply put, Governance, Risk, and Compliance (GRC) in cybersecurity fosters a culture of transparency, accountability, and trust by promoting good governance, effective risk management, and regulatory compliance. It originated from the Open Compliance and Ethics Group (OCEG) in 2002 and has become indispensable due to the increasing complexity of cybersecurity and its growing role in business operations. For federal agencies, GRC in cybersecurity provides a unified model to align IT with organizational missions, manage risks, and meet government regulations. Each government agency has distinct risks, regulations, and governance protocols, underscoring the significance of customizing GRC information security solutions to meet their specific requirements. Problems can arise when a GRC platform that works well for one agency, such as the DoD, may not be effective for another federal agency with different needs. With the pace of risk and compliance challenges, integrating GRC and cybersecurity has become like fitting a key into a lock when building a long-term cybersecurity strategy. However, while the two are joint at the hip, organizations vary in their GRC maturity levels. Unfortunately, organizations that fail to evaluate the development, testing, and implementation are destined to repeat what became crystal clear after the pandemic. Organizations with effective risk management programs thrived, while those that didn't were left behind.
What is GRC in cybersecurity?
GRC is a multifaceted approach that combines governance, risk management, and compliance into a unified framework. Integrating GRC enables organizations to minimize waste, enhance efficiency, lower noncompliance risks, and improve information sharing.
Governance
It's the management approach used by senior executives to guide and oversee the organization, using management data and hierarchical control structures. Cybersecurity governance integrates with organizational operations to prevent interruptions due to cyber threats or attacks. It creates and implements security policies and procedures that protect digital assets. For federal and DoD agencies, governance involves establishing accountability frameworks, decision-making hierarchies, defined risks, mitigation plans and strategies, and oversight processes and procedures. Governance activities guarantee that the management information delivered to the executive team is comprehensive and accurate, arriving promptly. This ensures the team can make well-informed decisions and establishes control measures to systematically and effectively execute management's strategies, directions, and instructions.
Risk Management
In cybersecurity, risk management includes identifying a company's present and potential vulnerabilities and implementing measures to mitigate these risks. Cybersecurity risk management includes several key steps: Identifying Risk involves recognizing potential threats and vulnerabilities that could compromise the organization's digital assets Once potential risks are identified, they are evaluated based on their impact on the organization After assessing the risks, appropriate measures are implemented to reduce their potential impact. The risk landscape is continuously changing, so it's important to monitor and review the effectiveness of the risk management strategies regularly For federal and Department of Defense (DoD) agencies, risk management involves establishing a cybersecurity Risk Management Framework (RMF). The RMF offers a structured approach integrating information security, privacy, and risk management activities throughout the system development life cycle. Read more about the five risk management framework components
here
.
Compliance
Compliance in cybersecurity for federal agencies involves adhering to policies, standards, and guidelines to protect the sensitive information in government systems. It's the bedrock for maintaining integrity, confidentiality, and availability of information within these organizations. The Federal Information Security Management Act (FISMA) is a key compliance requirement for organizations. Originally passed in 2002 and revised in 2014, the act requires that federal systems meet a set level of security requirements. Also known as "controls," they protect personal or sensitive information contained in government systems. The National Institute of Standards and Technology (NIST) guidelines are another vital compliance requirement for safeguarding government data. NIST develops Federal Information Processing Standards (FIPS) in collaboration with FISMA, which federal agencies must comply with. (For more about these documents, read our article:
NIST Special Publications (SP) 800 Series.)
What role does GRC play in achieving organizational success?
Success is impossible without GRC, as it promotes good governance, effective risk management, and regulatory compliance, thereby fostering a culture of transparency, accountability, and trust. GRC encompasses practices and procedures that help organizations effectively achieve their organizational objectives. It addresses risk management, regulatory compliance, and the overall governance framework, promoting transparency, accountability, and stakeholder trust. GRC eliminates the silo mentality prevalent in many organizations. GRC improves communication channels by breaking down barriers and enabling teams and departments to work cohesively towards common goals. Lastly, GRC provides senior management and agency heads with timely and accurate information for informed decision-making. It brings a comprehensive view of risks, compliance gaps, and strategic opportunities, enabling effective resource allocation and risk appetite determination.
How to implement a GRC framework
1. Define objectives and scope
This step sets the foundation for the rest of the implementation process, ensuring that the GRC framework aligns with the agency's goals and objectives and effectively addresses its risk management and regulatory compliance needs. Begin by clearly stating the goals and the extent of the GRC framework. This involves understanding the agency's mission and objectives, both in the short and long term, and aligning the GRC framework accordingly. Objectives should be clearly defined and purposeful while summarizing the main GRC functions of the framework. The scope of the GRC framework should encompass the agency's objectives, risk management, and the identification and analysis of different types of risks. It should also include the active participation of key stakeholders, implementing compliance policies and processes, and utilizing real-time monitoring and audit trails. After setting clear outcomes and ensuring they meet each department's needs, identify the steps needed to implement the GRC framework. This involves assessing risks, creating compliance rules, setting up controls, and creating reporting and monitoring systems. It's important to remember that building a GRC framework is not a one-time task; it requires ongoing monitoring, maintenance, and improvement.
2. Establish governance structure
The next phase involves establishing a framework that outlines the roles, duties, and procedures for decision-making and supervision. The governance structure should include key stakeholders from various departments within the agency, ensuring a diverse range of perspectives and expertise. Routine meetings should be held to assess advancements, address escalated choices, handle risks and concerns, and refresh the organization's strategic plans. In addition, managing tensions between central (headquarters) and local control can be achieved through various governance mechanisms. These mechanisms should be designed based on the agency's requirements, size, organizational structure, culture, and approach to IT and ERM.
3. Identify risks and action plans to mitigate
This process involves recognizing potential threats and vulnerabilities that could impact the agency's operations and objectives. FISMA strongly emphasizes the significance of risk management and offers federal agencies guidance on adopting a risk-based approach to information security management. The NIST Risk Management Framework (RMF) presents a robust, adaptable, iterative, and quantifiable seven-step procedure for managing information security and privacy risks within any organization (further details are available). After identifying risks, agencies should develop sustainable strategies for safeguarding individuals and assets from similar occurrences.
4. Implement compliance controls and processes
For government organizations, this step involves following approved internal control frameworks, adhering to the guidelines and standards defined by FISMA, and complying with NIST standards. FISMA sets security rules to protect government data and operations. All federal agencies must establish and implement organization-wide information security programs to safeguard sensitive data. NIST provides guidance to meet FISMA requirements. NIST, a non-regulatory agency, offers standards and guidance to help federal agencies meet FISMA requirements. NIST's recommendations are crucial for establishing an effective information security program that mitigates risk and protects information systems from unauthorized use, disclosure, disruption, access, alteration, or destruction. In essence, FISMA and NIST collaborate to enhance the security of government operations, ensuring the integrity, confidentiality, and availability of sensitive information within federal agencies.
5. Perform a gap analysis
A gap analysis involves identifying the difference between the current state and the desired future state. This process helps to pinpoint areas that need improvement and to develop strategies to address these gaps. It can also determine how and whether to implement a GRC tool for scalability and automated reporting at multiple organizational levels. The National Institute of Standards and Technology (NIST) Cybersecurity Framework (CSF) provides a methodology to manage and reduce risk in the cybersecurity infrastructure proactively. The
NIST CSF
focuses on the business drivers that guide cybersecurity efficacy and includes cybersecurity risks as part of an organization's management processes, including core, profile, and implementation categories.
6. Regularly review and improve the framework
Regularly reviewing and improving the GRC cybersecurity framework ensures its effectiveness and relevance for federal agencies. What does this involve?
Performance review and areas for improvement
The review involves evaluating the effectiveness of the GRC framework in achieving its objectives. This can be done through internal audits, which compare actual performance with GRC goals. The review process should identify areas for improvement, such as gaps in compliance, risk management, or governance practices.
Continuous improvement and stakeholder engagement
A robust GRC framework depends on it. This process involves regularly updating and refining the framework to adapt to regulatory requirements, risk status changes, and business needs. Also, stakeholder engagement is vital in reviewing and improving the framework's relevance and effectiveness.
Roadmap for continual improvement
Developing the roadmap involves plotting the organization's maturity level against evolving trends and aligning the GRC framework with mission objectives. This roadmap should guide the organization in enhancing its GRC capabilities and aligning them with its strategic goals. It should also consider potential changes in the regulatory environment and the organization's risk landscape.
Automate your cybersecurity program with IPKeys
We provide AI-powered cybersecurity solutions that level up how federal agencies respond to evolving cybersecurity threats. That's down to Cyber-Lab-as-a-Service (CLaaS)®. It's a unified, AI-fueled Risk Management Framework (RMF) automation analytics and reporting platform optimized for federal agencies. IPKeys CLaaS® streamlines GRC data from various GRC tools like Tenable Nessus and eMASS, providing dependable cybersecurity information through an intuitive dashboard. This simplifies threat responses and proactive management for federal agencies. Additionally, CLaaS® enables the automation of reporting and the generation of action plans (e.g., POA&Ms) while calculating the rough order of magnitude (ROM) impact on vulnerability mitigation, further enhancing agencies' capabilities.
Wrapping up
As GRC requirements continue to change, organizations seek GRC solutions tailored to their industries and capable of addressing their unique risk and compliance issues. That includes federal agencies. There is a shift away from investing significant time and resources in the customization of GRC solutions to align with their internal processes. Instead, organizations focus on adopting flexible and adaptable solutions that can easily be tailored to meet their unique needs and requirements. Integrating GRC isn't a one-time deal; ongoing monitoring, maintenance, and improvement are essential milestones in the journey that must be revisited time and time again. Is your organization shifting towards adopting an adaptable platform that offers scalability and ease of upgrading?
Book a demo
to see IPKeys CLaaS® in action.
GRC in Cybersecurity – Common FAQs
What are the four components of GRC?
These four parts work together to create a comprehensive GRC framework that enables organizations to achieve their strategic objectives while managing risks and ensuring compliance.
1. Learn
The first component involves learning about the organization's culture, stakeholders, and internal and external business environments to define purposeful objectives. This step is crucial for informing strategy and action.
2. Align
The second component is aligning actions with strategy and strategy with objectives. This involves ensuring decision-making addresses opportunities, values, requirements, and threats.
3. Perform
The third component is performing actions aligned with the strategy and objectives. This could involve implementing governance structures, identifying and mitigating risks, and implementing compliance controls.
4. Review
The last step is about assessing the GRC framework's performance. This includes continuous monitoring and evaluation of the effectiveness of governance structures, risk management strategies, and compliance controls. It also entails pinpointing areas for enhancement and implementing required adjustments to the GRC framework.
What is the direct connection between cybersecurity and GRC?
Cybersecurity and GRC share the goal of protecting organizations from risks. While cybersecurity focuses on technical defenses, GRC provides the framework for a comprehensive strategy. An integrated approach ensures efficient and effective risk management.